How a $38 Parking Ticket helped me become a Better Version of Myself.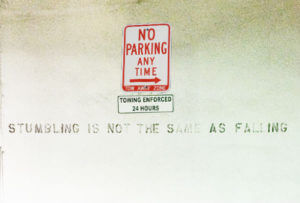 A few years ago, my sister gave me a photo of her and I in full wedding regalia performing a dance alongside her bridesmaids at her wedding. It's full of fun, family, and love—all of life wrapped up in one image.
When she gave it to me, I put it on my dashboard to serve as a daily snapshot of how life gives us perfect moments like these. It may or may not also pull double duty, serving as a beautiful cover up of the constant reminder that I need an oil change and am running low on fuel.
As I've come to discover over the past few years—and I know it may come as somewhat of an earth-shattering revelation—our choices and actions in this life have consequences. And sometimes those consequences can be wonderful.
---
Click HERE to read the rest of the article at Elephant Journal.