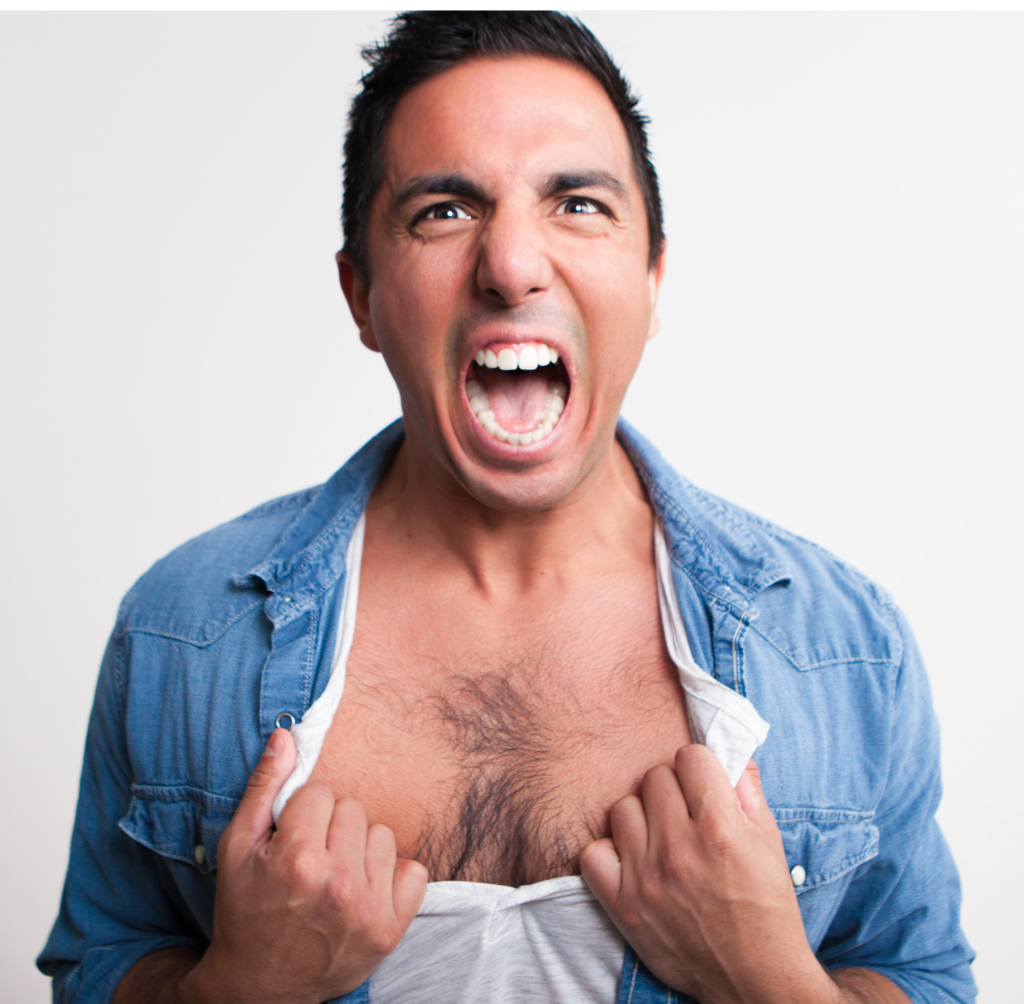 One of my deepest passions in life is making movies. It started from a young age when friends of mine and I would run around with my parents' camcorder either making 'reboots' of movies that had just come out or bringing to life our own original stories. When I was 12 years old, I would drop everything I was doing on Sunday nights to watch Ebert and Roeper, waiting on pins and needles to see if one of the movies I really wanted to see would receive 'two thumbs up.' Every dime I earned for working or received on holidays, I usually spent at Best Buy buying DVDs of movies I had seen, or those I had interest in seeing.
This is the face of Latino filmmakers
– Danny Trejo
When I arrived at college, I turned to the things I knew I always enjoyed: writing and movies. After my first class, I was hooked. I couldn't get enough. Since graduation, I have studied everything I can get my hands on, learned from some of the best minds, and have applied it all to my films. I am so excited to continue to develop new projects and share my 'voice.'
The feature-length version of my previously produced short of the same name is currently in pre-production with a scheduled shoot date of Summer 2017 in New Mexico. Having written the script for the short film version of the movie, my team and I decided to bring on two fantastic writers, Ryan Williams and Guy Walker, to lend a fresh pair of eyes and a new perspective to the story we are so passionate about telling. Having delved deeply into short narrative in the corporate, commercial, and music video worlds, it will be our team's first effort at a full feature-length production, and we are hungry and beyond thrilled for this opportunity.
Alongside Bridesman, I, along with my team of producing partners, currently have several film and TV projects in various stages of development. Included within this mix is I'm Not Saying This Happened, a romantic-comedy short film about a man and a woman who are coming to terms with their "new" relationship, while at a funeral for the man's grandfather. Manny, my first episodic series in development, is about a struggling, yet talented, 20-something wannabe rockstar and the new job he takes to support himself as a nanny to a gay dad with two adopted boys. Super Mario is a father/son, action-comedy film about a retiring police officer coming to the aide of his son after he accidentally and unknowingly starts a one-sided war against gang members in East L.A. Todo Entaya (everything fits i.e. everything is good/chill) tells the story of a mediocre Cuban baseball player who decides to defect to the United States, in order to pursue a career in the United States, only to realize that life in the U.S. is much more difficult.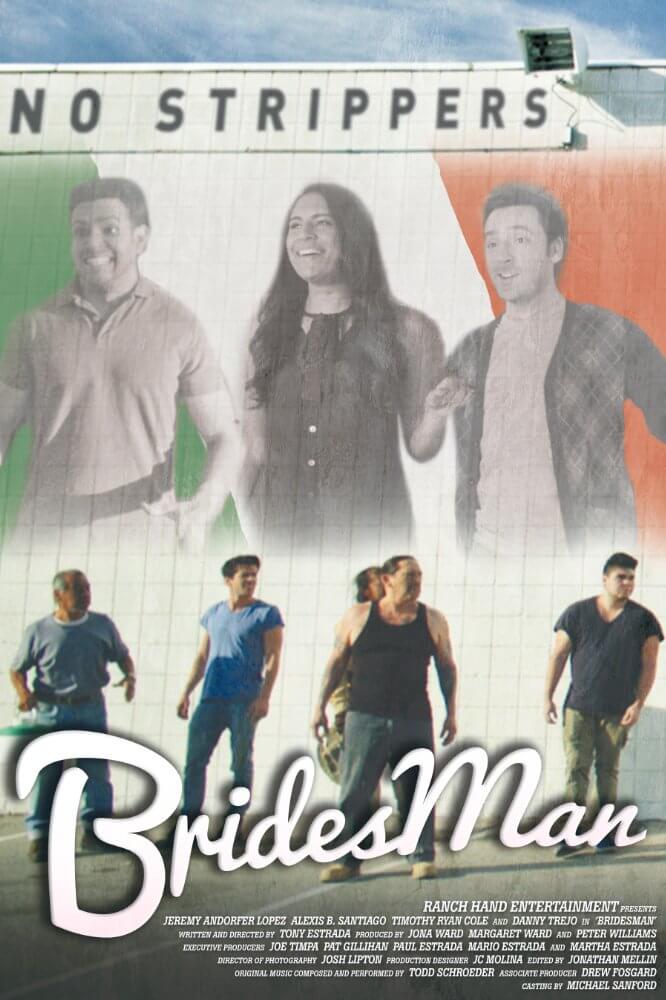 After being asked to be "Maid of Honor" by his sister for her upcoming wedding, he realizes that one of his duties is to throw the bachelorette party. Johnny, a goofy alpha male who is out of money and options, turns to the only guys he knows he can afford…Mexican Day Laborers.
Bridesman was a highly personal project for me about the relationship with my sister and my brother-in-law, and my initial unwarranted judgment of him during their engagement, as well as the change I underwent in learning what it meant to be part of a growing family. What made it such an incredible experience that I'll never forget, was not only the fact that I was able to tell such a personal story, but the amount of love and dedication that went into it from everyone on the team from the producers, to the actors and the crew.  We shot the short in 3 days with a budget of under $40,000 and garnered national media attention, something I never would have expected when we first set out to make this movie.
Produced by Jona Ward, Peter Williams and Margaret Ward
Directed by Tony Estrada
Written by Tony Estrada
Director of Photography Josh Lipton
Starring: Jeremy Andorfer-Lopez, Alexis B. Santiago, Timothy Ryan Cole, and Danny Trejo

For My Youth the Bell Tolls (2014)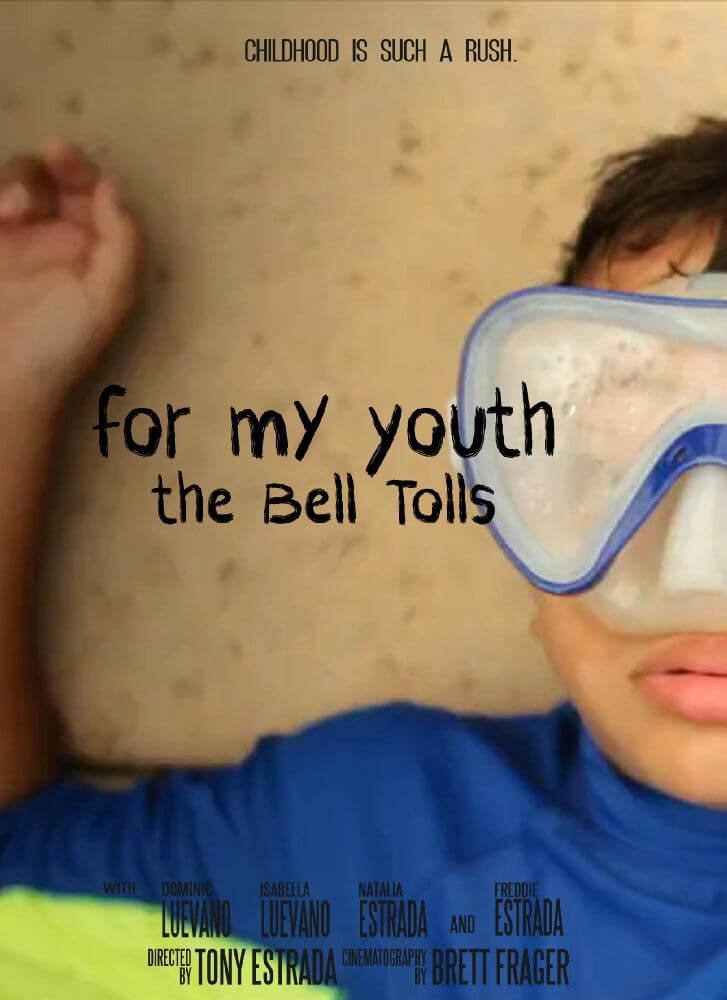 A melodramatic young boy recounts the ups and downs of his life at his 10th birthday party.
For My Youth the Bell Tolls was written, shot and edited over a three-day period under the guidelines for submission for HBO's Project Greenlight. We shot it in one nine-hour day in my grandparents' backyard using all family for the cast. My buddy and cinematographer Brett Frager generously donated his time to shoot it and I promised my family free food for their participation. The idea stemmed from a fight an old girlfriend and I had, which ended with her telling me: "Stop being so dramatic." That phrase inspired the idea of making something that combined Wolf of Wall Street and The Wonder Years.
Directed by Tony Estrada
Written by Tony Estrada
Director of Photography Brett Frager
Starring: Dominic Luevano, Isabella Luevano, Natalia Estrada, and Freddie Estrada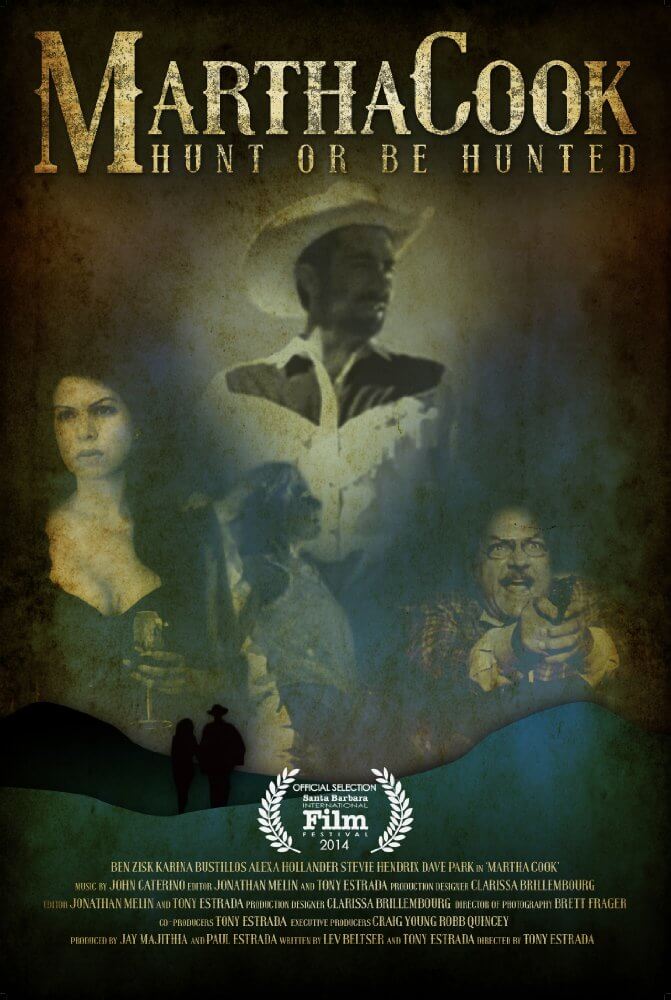 A wannabe cowboy is set up on a fake bounty for a woman named Martha Cook, only to discover that she is a man-hating serial killer.
Martha Cook was my first experience with filmmaking and an opportunity to really learn the ins and outs, ups and downs of making a short film. We had a passion for making a movie, and a team of people with a can-do attitude that just wanted to make a movie. We shot it over three-and-a-half days in Santa Barbara, California, with the help of many family members and friends. It was a tiring and grinding shoot with limited resources, but we just wanted nothing more than to show that we could accomplish this.
Produced by Jay Majithia, Paul Estrada, and Tony Estrada
Directed by Tony Estrada
Written by Lev Beltser and Tony Estrada
Director of Photography Brett Frager
Starring: Ben Zisk, Karina Bustillos, Alexa Hollander, Stevie Hendrix, and Dave Parke